to tie in with my exciting news from earlier today, the editor of FOLK has graciously offered to giveaway two subscriptions of FOLK to the wonderfully amazing readers of inspired by charm!! yay!
due to the subscription deadline of Saturday, October 15th, this is going to quick, down and dirty giveaway! so stop what you are doing and enter now before it's too late!
there are three ways to enter…
first, leave a comment below finishing the following sentence, "my favorite christmas decoration is….."
second, visit the FOLK blog and become a follow … OR … 'like' the FOLK facebook page. then, come back here and leave a comment telling me you did one of the two.
third, tweet or Facebook about this giveaway. then, come back here and leave a comment with the link showing you shared this exciting news.
pretty simple, right?
This giveaway will end tomorrow, Friday, October 14th at 10PM EST. I will announce the winners shortly after. This way, for those of you that didn't win, you'll still have time to subscribe.
Good luck everyone! And thanks again to the editor of FOLK for such an awesome giveaway!!
wanna increase your chances to win?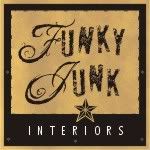 Funky Junk Interiors is also hosting the same giveaway! head on over to enter!